Improvisational theater, or improv, is performed spontaneously without a written script through collaboration with other performers. Many of the comedians and actors we know today got their start here. Let's jump in and explore this niche talent that brings a smile to so many faces.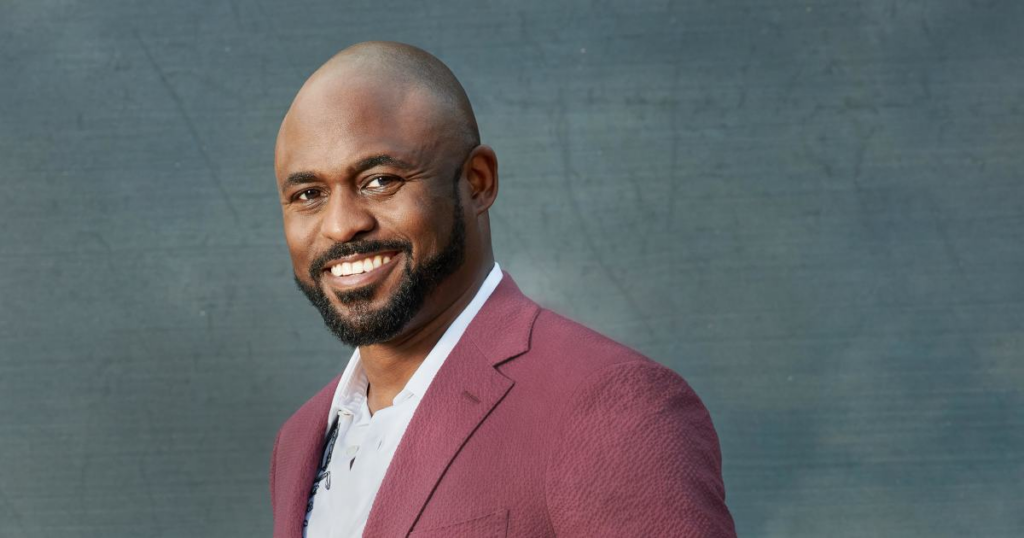 Wayne Brady. Via realscreen.com
A Brief History
Improv gained notoriety only recently in the 1970's after playwright and director Keith Johnstone wrote a book on the subject. It outlined his ideas about improvisation as well as his invention of Theatresports. Using competition for dramatic effect, Theatresports requires opposing teams to perform scenes based on audience suggestions. Since its inception, it has become a cornerstone of modern improv.
Viola Spolin developed improvisation exercises from the 40's to the 60's and also wrote a book based on her findings. It has been referred to as the 'bible of improvisational theater' thanks to her teaching and coaching methods. She has influenced actors in theater, television and film with her techniques. Spolin shaped the first generation of improv actors at the Second City in Chicago in the 50's through her son, Paul Sills. He was the founding director of the Compass Players which later led to the Second City being created. The "games" she invented encouraged actors to "play" and unlock their creative self-expression. Her protégé, Jo Forsberg, continued developing her teachings that eventually evolved into a one-year course. This became known as The Players Workshop, the first official school of improvisation in the United States.
Saturday Night Live
Although not an improv show, many Saturday Night Live cast members have consisted of actors from improv theatres. These actors include Dan Aykrord, John Belushi, Mike Myers, Eugene Levy, Chris Farley and Amy Sedaris. There are many improv theatres across the nation that have produced comedians and stars. The Brave New Workshop Comedy Theater has produced improv performances since 1958. In Los Angeles, The Groundlings, has been influential in the community and with molding the "second generation" of improv performers. More recently, the Upright Citizens Brigade was founded in New York in the late 90's. It is due to these companies that improv has become a mainstay in our culture and entertainment.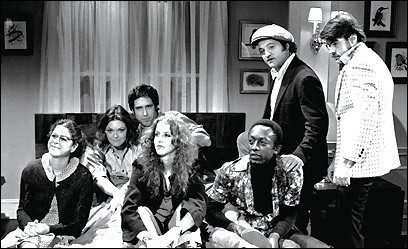 Saturday Night Live Season One cast. Via boston.com.
The Basic Rules of Improv (According to Tina Fey)
There are several basic rules that improv actors follow to create exceptional and engaging scenes. While many can be expanded upon, Tina Fey has eloquently and concisely summed them up in her book, Bossypants. As an improv, acting, and comedic juggernaut, she is an authority and expert on the topic.
Say 'yes' to anything your partner has created. Start from an open-minded place and see where it takes you.
Say 'yes,' and. Agree to what was presented to you and then add something of your own. Don't be afraid to contribute. It's your responsibility to contribute. Always make sure you're adding something to the discussion. Your initiations are worthwhile.
Make Statements. This is a positive way of saying "Don't ask questions all the time." In other words, whatever the problem, be part of the solution. Don't just raise questions and pointing out obstacles.
There are No Mistakes. There are only opportunities and beautiful happy accidents. Many of the world's greatest discoveries have been by accident.
Whose Line Is It Anyway?
The popular improv television show Whose Line Is It Anyway? originated as a British radio program in the 1980's. It evolved into a British television show in 1988 and ran for eleven years. The show premiered in America in 1998 and brought improv into the homes of many families. Although there was a break for six years, the show is still on air today with its same charm and wit. Whose Line Is It Anyway? is responsible for familiarizing those outside of the acting world with the outstanding and hilarious talent within the improv world.
Each show consists of four panelists who perform songs, scenes, and characters based on surprise topics. Prompts can be determined by audience suggestions or from the interactive host. Designed as a "game show," points are arbitrarily awarded to those with the best performances just for fun. Many of the games that are played are rooted in Theatresports. Some of the most memorable include: Scenes from a Hat, Party Quirks, Props, and Greatest Hits. Throughout the show, hilarity ensues. The actors make the audience, viewers, and even themselves crack up with no end in sight. Their intelligence and wit are on full display as they feed off each other to bring us pure joy.
Famous Improv actors
Amy Poehler
Known mainly as an actress and comedian, Amy Poehler is also a writer, producer, and director. She studied at both the Second City and ImrpovOlympic in the 90's. She is also a co-founder of the improvisational-comedy troupe Upright Citizens Brigade. This group became a half-hour comedy series on Comedy Central after moving to New York. In 2001 she joined Saturday Night Live and became co-anchor of SNL's Weekend Update from 2004-2008. She left the show to star as Leslie Knope in the popular television series Parks and Recreation. She is an executive producer on a variety of television shows and has performed many voice-acting roles. Some of her better-known onscreen roles include Mean Girls, Baby Mama, and Blades of Glory. She is a powerhouse in the industry who continues to grow and expand her talents.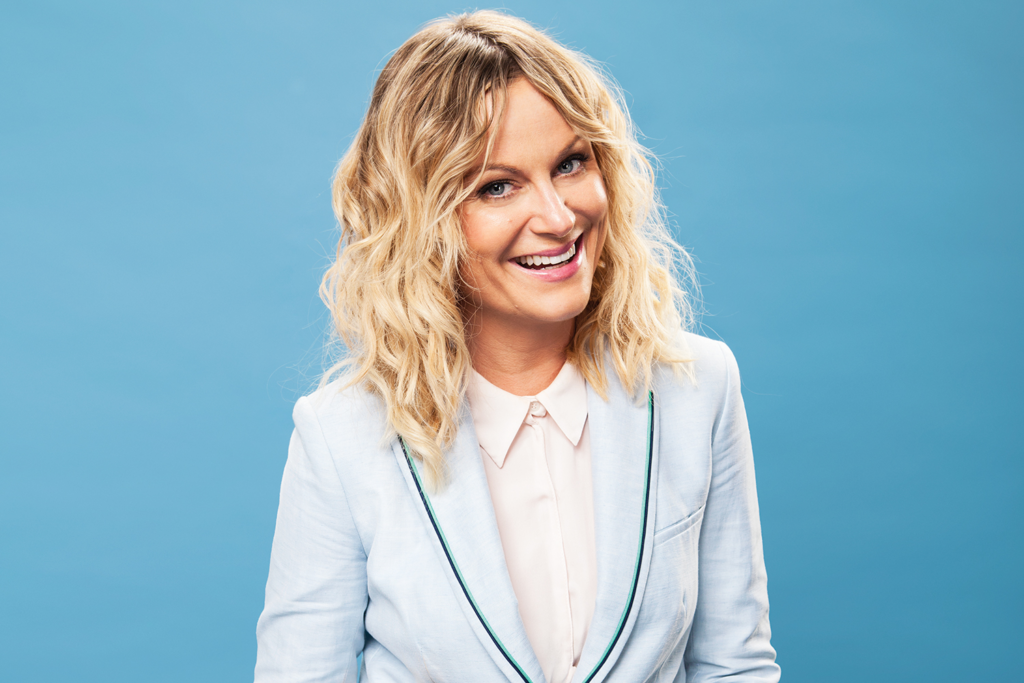 Amy Poehler. Via lamag.com
Steve Carell
Most famous for his role as Michael Scott on The Office, Steve Carell's credits encompass quite a long list. Before his initial rise to fame, he was a correspondent on The Daily Show with Jon Stewart. He starred in films almost yearly after that, including Anchorman, The 40-Year-Old Virgin and Crazy, Stupid Love. The majority of his early films were comedies where he was able to showcase his expertise. Many of his later films have shifted into more dramatic roles as he has grown as an actor. He has also lent his voice to countless films, the most popular being the Despicable Me movies. Carell has received many nominations for his body of work throughout the years. Despite his range, his outstanding and hysterical improv role as Michael Scott may punforgettable.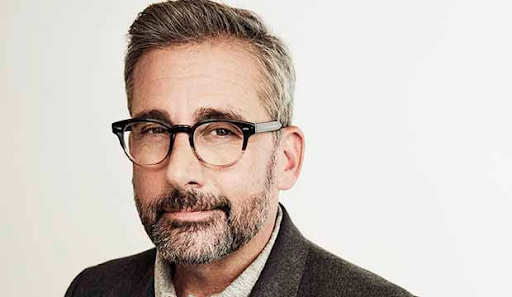 Steve Carell. Via goldderby.com
Improv has brought immense happiness and laughter to audiences around the world. In an unprecedented year, we can find comfort in the extra giggles and comedic moments that provide a wonderful escape.