Luxury Automotive Brand Genesis Awards $500,000 To The J. Paul Getty Museum In Support Of Arts Education & Youth Community Programs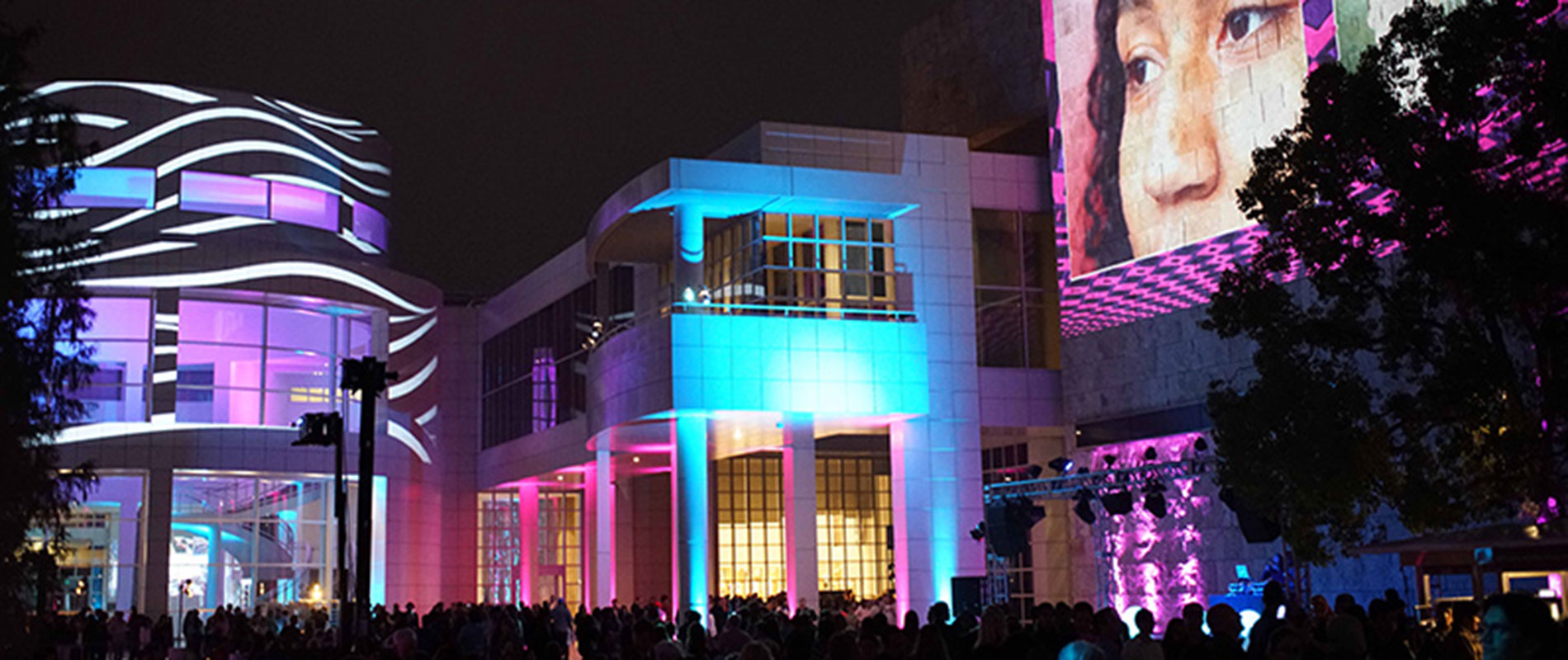 LOS ANGELES, Calif., Feb. 13, 2018 – Genesis USA continues its two-year charitable commitment to innovative education in communities awarding $500,000 to the J. Paul Getty Museum in the Genesis-Getty community partnership. The grant will fund education initiatives to benefit Title 1 high school students in the City of Los Angeles and surrounding communities. A special grant presentation ceremony will take place in conjunction with the kick-off of the 2018 Genesis Open, an official PGA TOUR tournament, on February 13th at the Riviera Country Club in Pacific Palisades, Calif. Proceeds from the purchase of every Genesis model in the U.S. will continue to benefit arts enrichment programs serving the youth.
The grant will be used to create an interactive learning experience connecting students with access to the arts via online platforms and in the students' local communities. Thousands of high school students from underserved and Title 1 Schools in the Los Angeles area are expected to participate in the program at the Getty Center, with potentially thousands more joining the experience online.
"At Genesis, it is our mission to support initiatives and organizations that impact and advance the communities in which we operate," said Erwin Raphael, general manager of Genesis Motor America. "It's our desire to collaborate with organizations like the Getty Museum, that advocate for our youth, offer new experiences, and foster creative and personal development to truly empower and improve their way of life."
The Genesis-Getty program is designed to provide programs that will consist of curriculum-based challenges and instruction that link the 21st century ideas of creativity and the arts with lifelong skills of critical thinking, communication and principles of relating disciplines.
"We are excited to continue our partnership with Genesis that allows us to engage our diverse communities and bring everyone together through a common interest and exploration in the world of arts." says Timothy Potts, director of the J. Paul Getty Museum. "Our youth today face more challenges than ever. The important program that we are spearheading with Genesis' generous support helps teens learn beyond the classroom, drawing on their talents and experiences to express their aspirations and vision. We applaud the company's commitment to supporting arts education."
The Genesis Open is bringing the next chapter in championship golf to The Riviera Country Club February 12 – 18, 2018, one of the most historic and longest-running events on the PGA TOUR. Proceeds from the Genesis Open will benefit the TGR Foundation supporting the organization's college-access programs in Southern California.
Genesis Motor America
Genesis Motor America, LLC is headquartered in Fountain Valley, Calif. Genesis is a global luxury automotive brand that delivers the highest standards of performance, design and innovation. A total of six new Genesis models will launch by 2021 and will compete with the world's most renowned luxury car brands. All Genesis vehicles sold in the U.S. are covered by an industry-leading warranty with enhanced roadside assistance and concierge services.
For more information on Genesis and its new definition of luxury please visit www.genesis.com.
Please visit our media site for the latest news at www.genesisnewsusa.com.